The design trends that developed over the last year or two instills a sense of relief for me. "Finally," I keep saying to myself. Finally designs are becoming cleaner, easier to read, and responsive. Certain trends are clear winners. A couple, however, I am not too sure about.
The mean, clean, web machine
I think most people now understand that cluttered and busy web designs just don't work anymore. When people ask for a design nowadays, many use the word "clean." What some clients haven't connected yet is that clean typically means more white space. White space is very scary to some. I think they see it as empty or some sort of void that must be filled. It can be difficult to have them understand white space as it relates to the whole design and not just to one corner of the page.
Take, for example, this site: http://livingedge.com.au/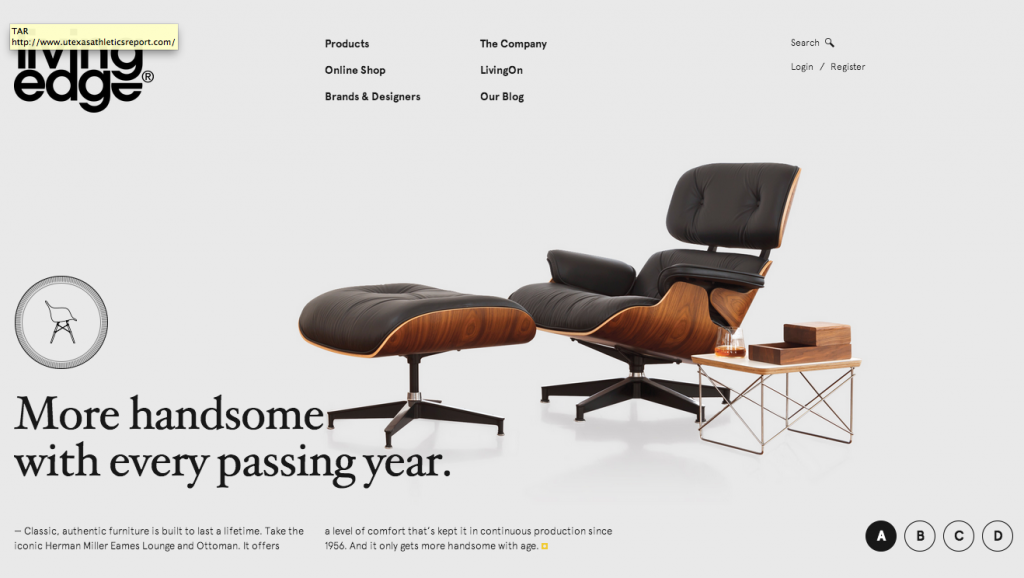 This is the perfect example of a site with tons-o-white space that completely works. Look at all that lovely space around the top menu? All this white space makes me feel like there's even room for me to jump into that page and sit in that chair. Love it.
Billboards
Steve Krug said it many years ago in his book Don't Make Me Think about having a billboard for a home page. Billboards attract attention on the side of the highway, just as they do on websites. I love how people are having fun with this concept. From extremely large images that take up the whole page (we'll talk about this trend later in the post) to a killer graphic at the top, the billboard idea still holds true.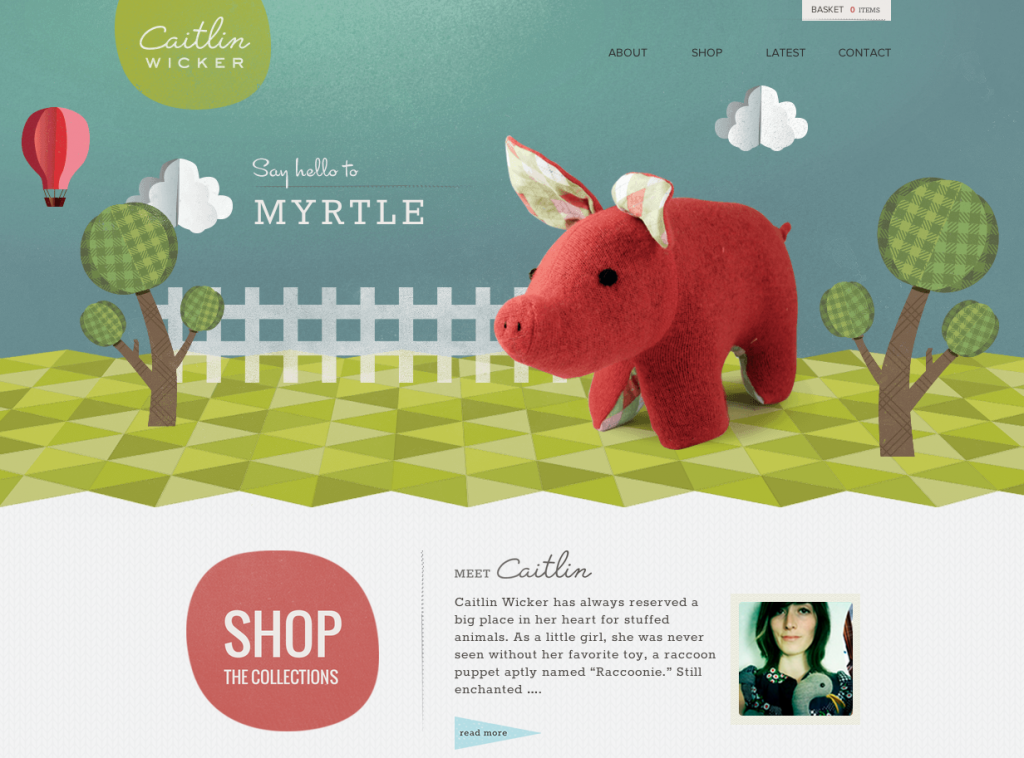 Caitlin Wicker's homepage embodies the essence of her product at first glance. She makes stuffed animals. And cute ones too. I understand that from the second I see her site, and then I'm hooked. This is a phenomenal billboard.
Flat design
I completely adore flat design on websites. For me, it started with my love of infographics and spread from there. From buttons to quirky design icons to entire sections of content, the flat look captures my attention every time.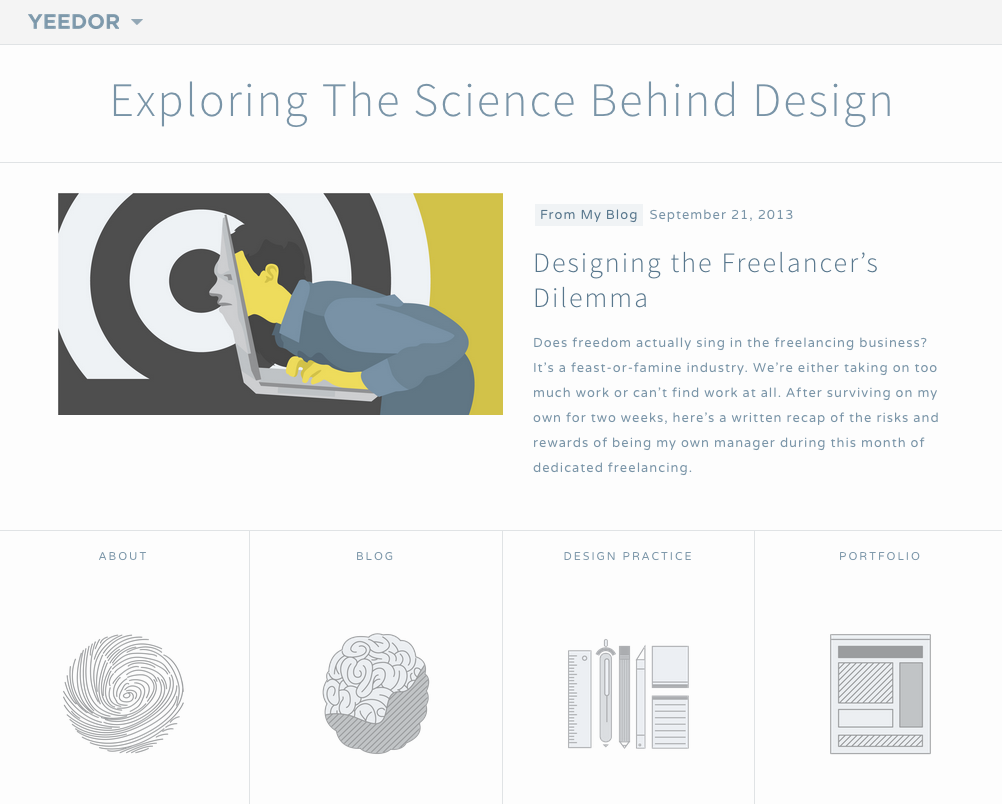 Yeedor's site is covered with perfectly integrated flat design. Is it the simplicity we love so much? Is it the hand-drawn appearance? Not sure, but I like it.
The long way home
Homepages are now serving as the entire site for many companies. One really long page has links at the top that link to the appropriate section down the page. Having one long page encourages mobile scrolling and also saves time on page load for each link the user clicks. There might be drawbacks to the initial load time of the homepage, since it is so lengthly.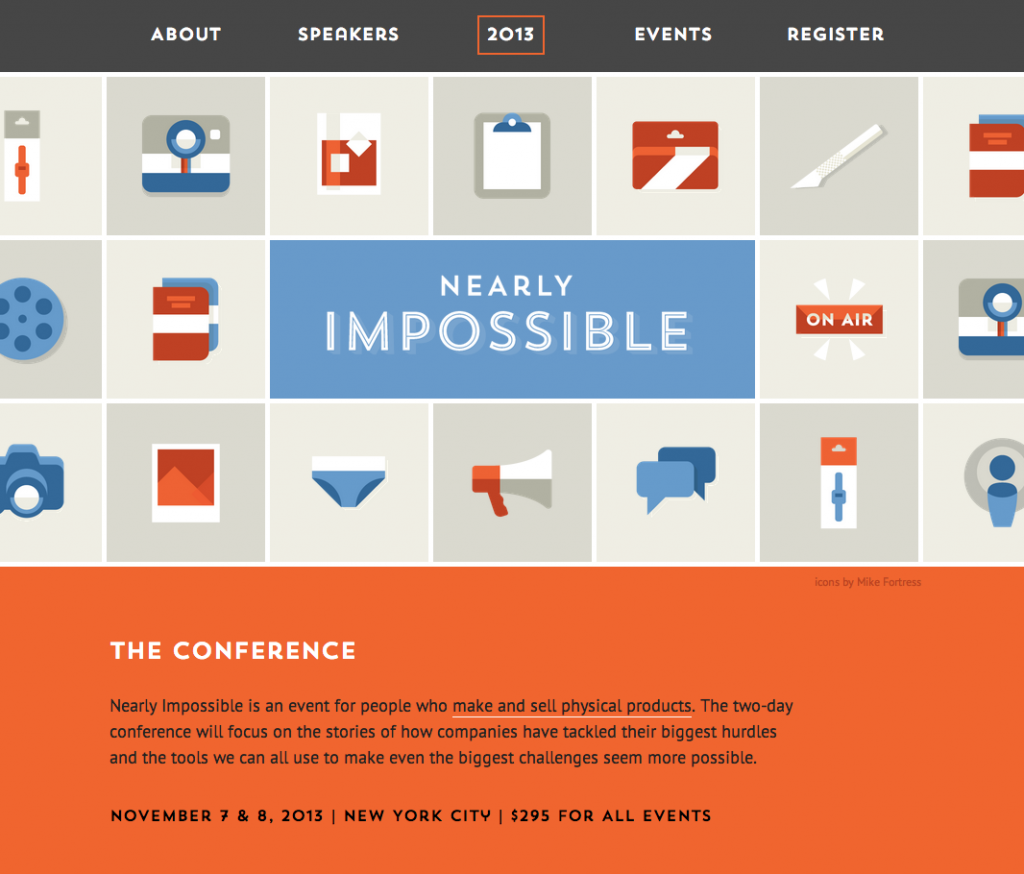 Nearly Impossible's website has a nice flow between sections as you scroll the homepage. It also illustrates great use of flat design.
The big picture
Many, many sites are moving toward an enlarged image on the homepage. There are lots of companies that do this well, and there are lots that do not. The main reason I feel some of these large-image designs fail is due to the overlay of font on the image. If done right, you can read the font just fine. For instance, Prime & Fire.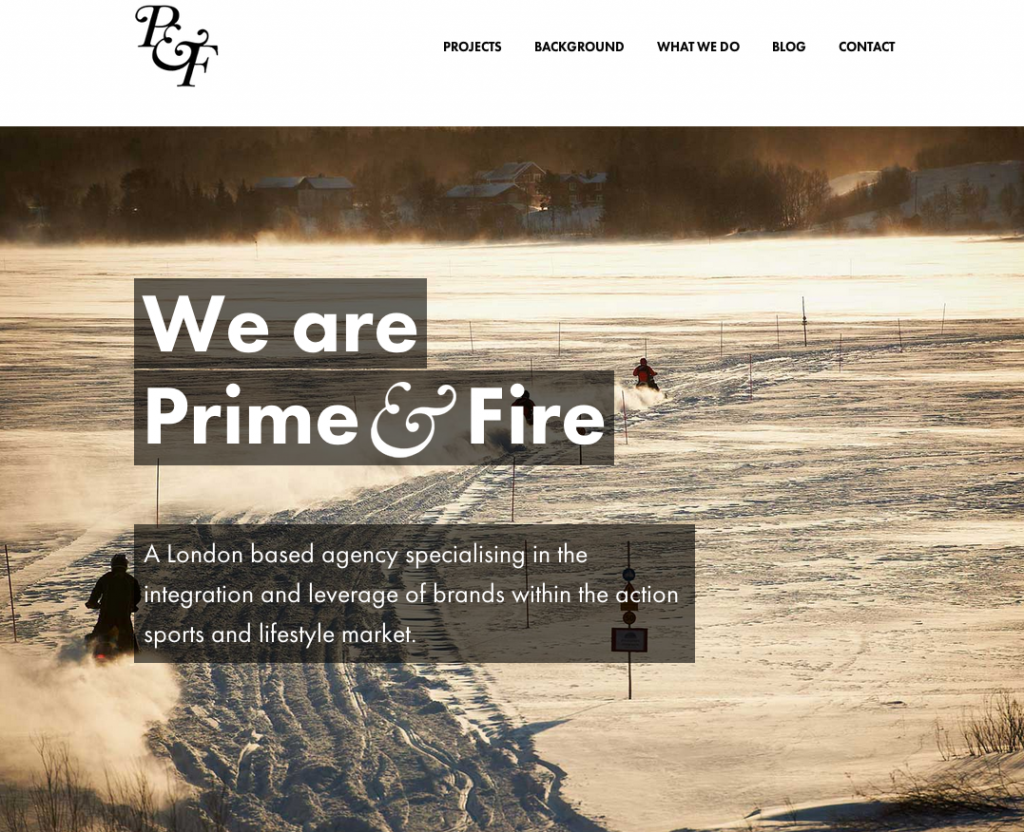 Prime & Fire uses transparent backgrounds for the text overlay, which facilitates reading. If you continue to scroll on their page (another good example of one long homepage), they either use opaque text backgrounds or utilize a plainer area of the photo to overlay text.
Exception: the Currently Feeling section on Prime & Fire has text over a very busy photo, making reading difficult.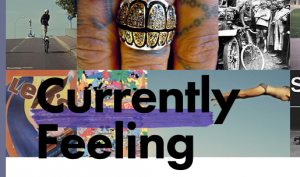 This brings me to sites that hinder readability with large background images and text overlays. I feel the background images are too busy, thus making the text difficult to read.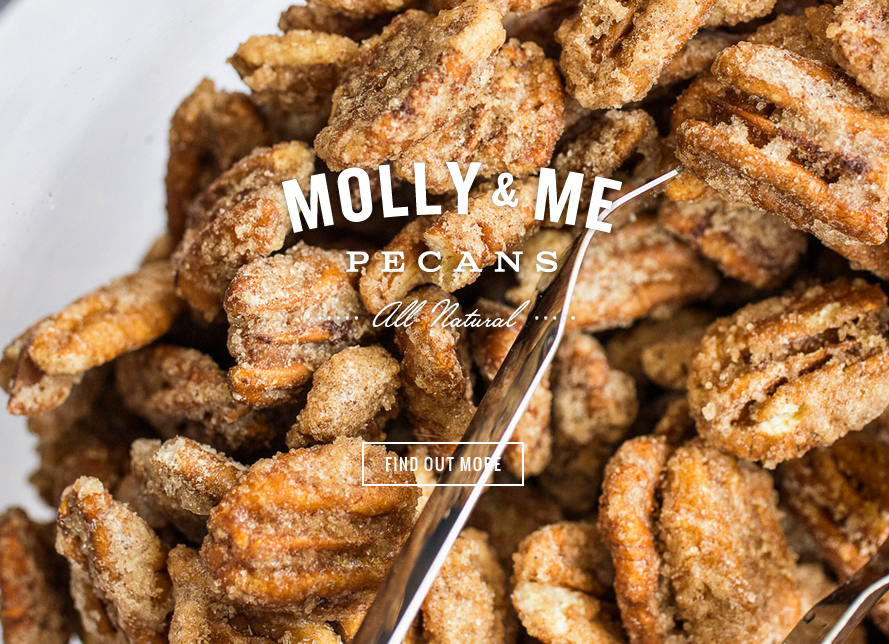 While the image definitely creates a wow and yum factor, Molly & Me Pecans could either make the background image a little greyed out or place a transparent background on the text areas. Many sites are moving toward these large background images with text on top, and I just hope they consider the readability of the text during the design phase.
The mighty bright
Yes, neon colors of the 80s are back. Am I happy about? I'm not sure yet, especially when it comes to web design. Those bright neon colors on a screen really just make my eyes hurt. Literally. Maybe bright text sprinkled on the page or a small section of neon color would be fine. But I've seen websites that have huge sections of bright colors, and I just can't look anymore. The neon yellow is particularly painful on my eyes. I hope designers use these harsh colors with thoughtful intent, as I fear those colors can drive away users. Maybe I'm just getting old. I'd love to hear your thoughts about bright neon colors on the web.